Naqsh-e Jahan Square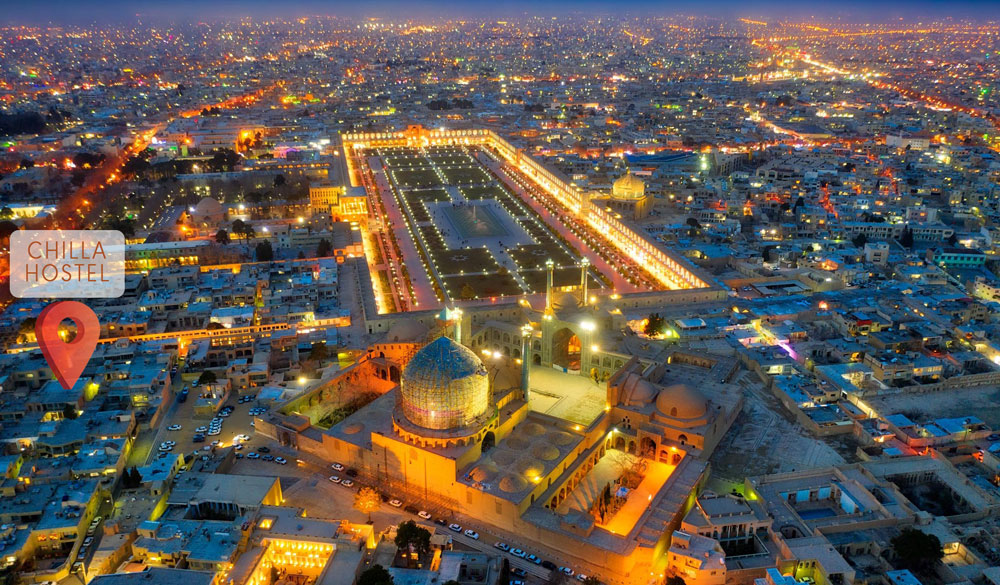 1 minute walking from Chilla hostel to the Naqsh-e jahan square
A recognizable cultural landmark, Naqsh-e Jahan is filled with green open space and is surrounded by historic landmarks of the great Persian Empire.
Naqsh-e Jame Square (also known as the Saeed Square and Shah Square) is a complex of historic buildings and open space that resides at the centre of Isfahan. The open green space in the centre of the square is uncommon for Iranian architecture and is just one feature that makes Naqsh-e Jahan so special.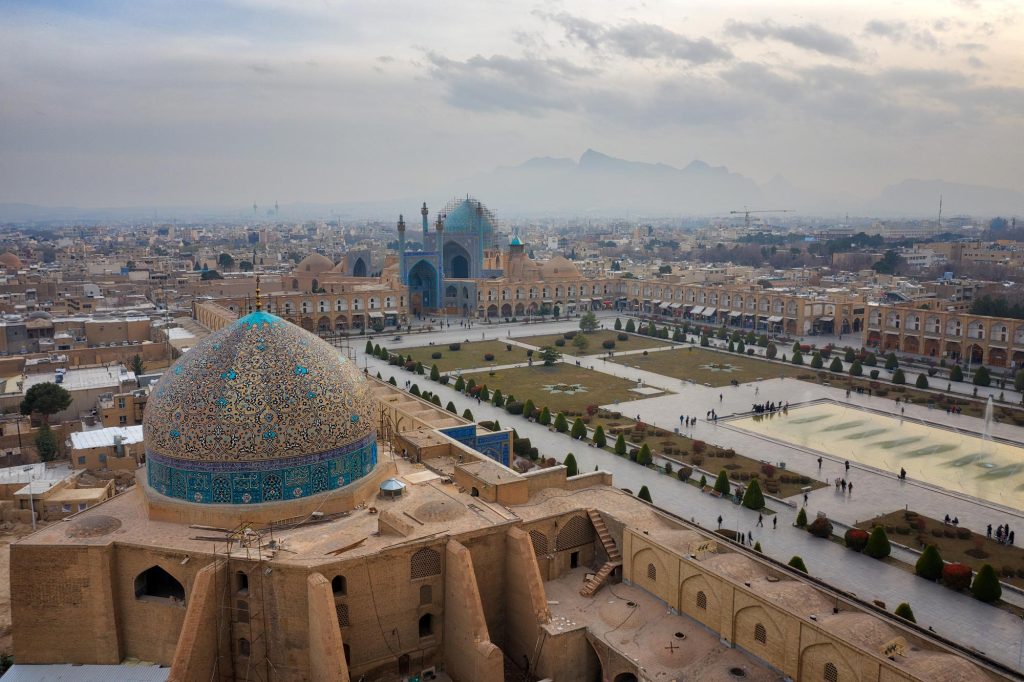 Take a short stroll from Masjid e Jame through the Grand Bazaar to reach Naqsh-e Jame. The complex is hard to miss, surrounded on all sides by shops, restaurants and two story arcades. Not to mention the towering minarets and massive domes that pierce the sky above the square.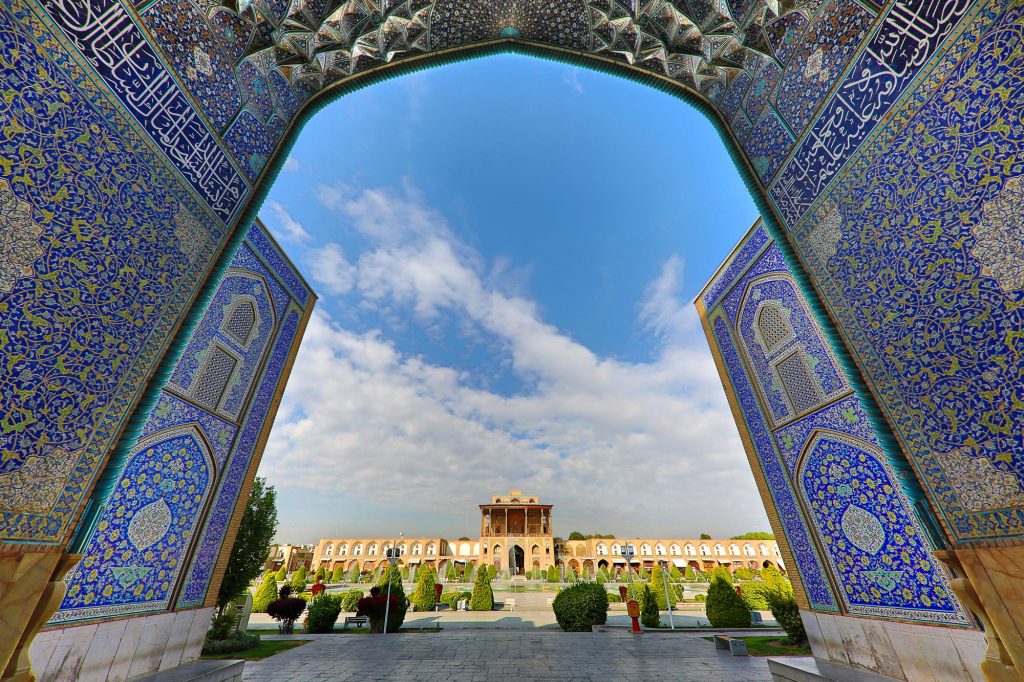 The glorious square symbolises the excitement of the Safavid era when Isfahan became the capital of Persia. Originally designed to hold national events and glorify the new capital, architects of Naqsh-e Jahan had lofty goals. Back in the day it was used for celebrations, public executions, polo matches and for assembling troops.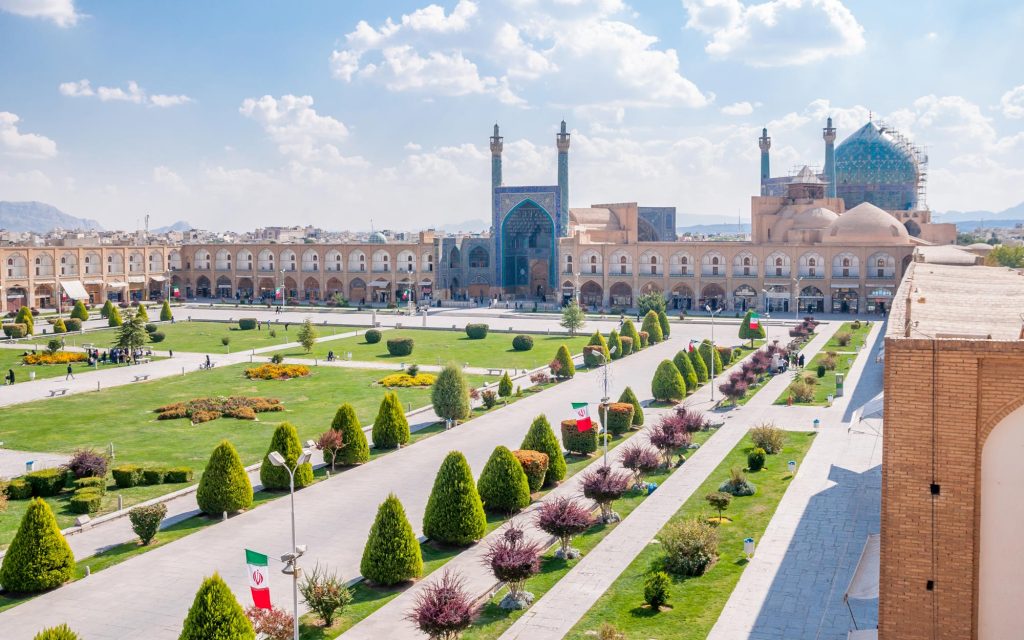 Today the square connects the city's historic past to its present bustling society. Guests can take a horse drawn carriage around the square or make a wish into the centre fountain. Like many of the historic sites in Iran, just before sunset is the best time to visit. The area becomes calm, the atmosphere becomes cool and the lush grass becomes the perfect place to unwind.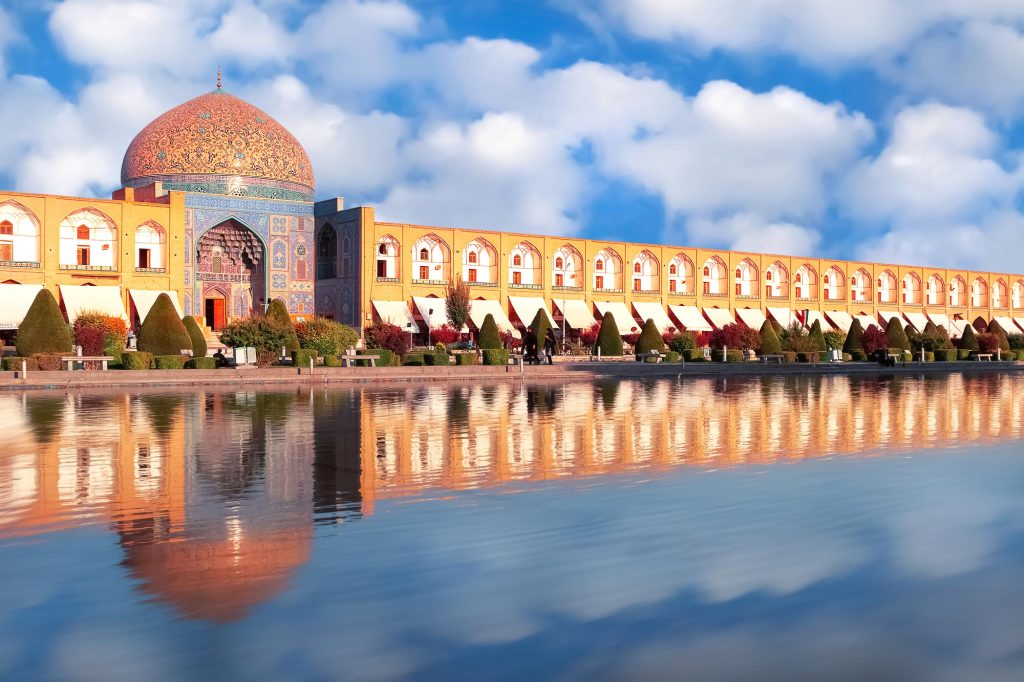 The must see attractions include the Timurid Palace, the Magical Portico of Qaysariyyeh and the Royal Mosque. For the best first impression enter the square from Sepah Street. You will pass Chehl Sotoon Palace on your way in and will be welcomed with an impressive view of the entire square.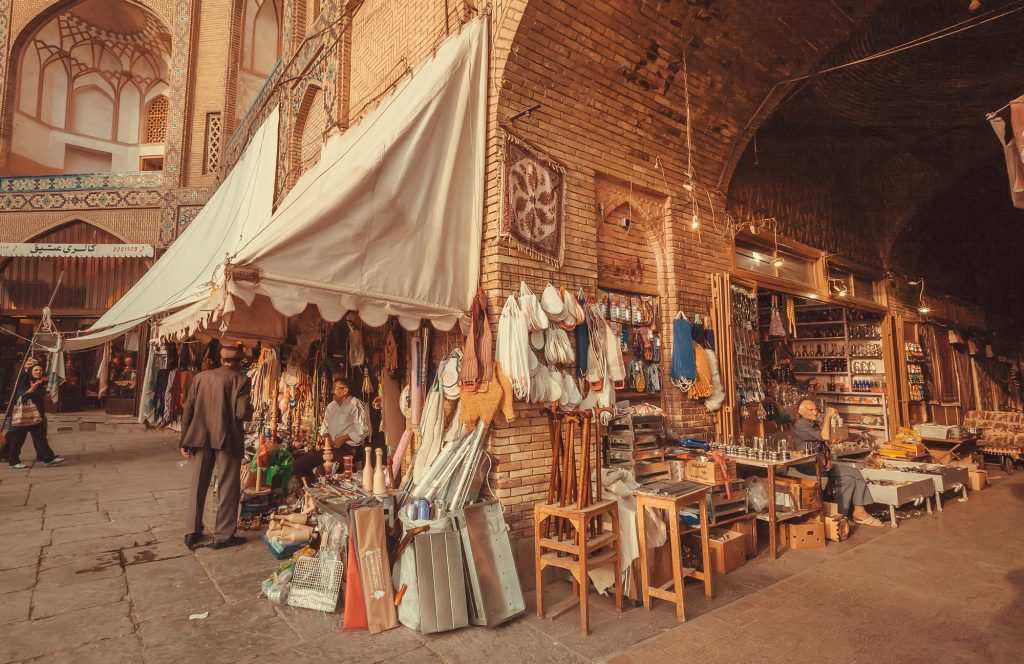 Reference : visitworldheritage.com